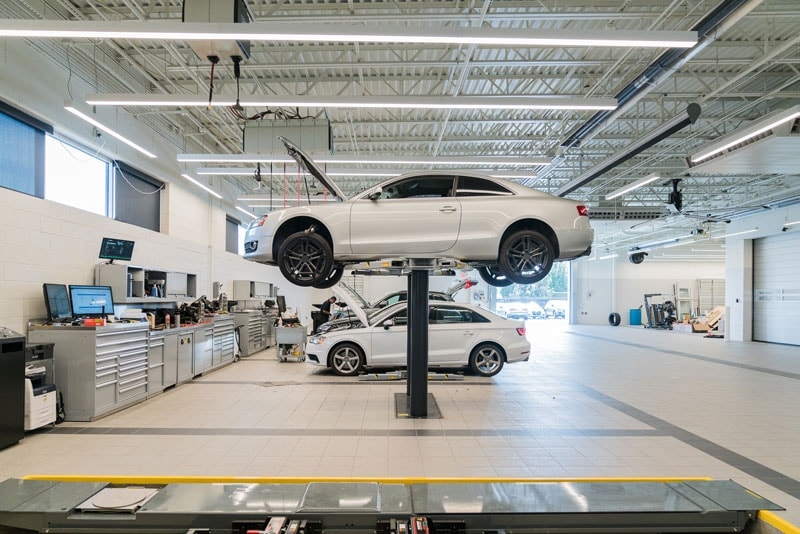 Performing regular vehicle service and maintenance is of the essence for keeping your ride in top form, as well as prolonging its life for years to come. Whether it's a new or used car, service is essential. However, we understand that at times repairs can be costly, but they're 100% necessary. Whether you drive an Audi wagon or a luxury vehicle, each and every car requires routine and consistent service. A simple tune-up here and there can really make a difference in your vehicle's life and can be save you headaches and thousands of dollars if performed regularly.
Routine  oil changes are just one of the numerous ways that Audi sedan, crossover, wagon and SUV owners can keep their car driving like-new. Aside from oil changes specials, we offer numerous other Audi service specials to help incentivize Audi owners to keep up with the manufacturer's service schedule.
The Best Audi Service Specials in Lubbock, TX
Think of servicing your vehicle as if it were a person or one of your beloved pets. We all schedule regular checkups with the doctor or vet, right? Well, your vehicle deserves the same treatment. Treat it well and it'll have your back for years and years to come. It's easier than ever to make an appointment for service too! Simply schedule a service appointment online or give our service department a call.
Currently, we're offering a 15% off service, parts or accessories, a special that's valid through the end of this year. Be sure to check back regularly or give our service staff a call at (888) 367-5926 today to stay on top of any upcoming Audi service specials, coupons or promotions. We're regularly offering deals on oil changes, tire changes and brake maintenance, among many other coupons and specials.